Big Bass Fishing... Florida
The best bass fishing charters in Central Florida!
Top 6 Central Florida Lakes to Find Big Bass
Looking for a place to catch your next big bass? 
Central Florida is not just home to theme parks and swamps, but many of the surrounding lakes can be home to some of the largest bass in the entire country! Whether you are a seasoned angler looking for a trophy bass, or a newcomer to the bass fishing world, central Florida is any bass fisherman's dream come true.
But with so many different lakes and bodies of water to start fishing at, where do you even begin? Today is your lucky day, as we have developed a guide to the top 6 central Florida Lakes that produce the biggest bass in the area!
Top 6 Central Florida Lakes to Fish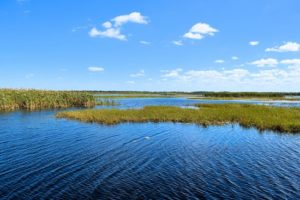 No big bass list would be complete with mentioning Lake Toho somewhere. Lake Tohopekaliga (Lake Toho for short) is an 18,000 acre lake that is found just southeast of the city of Kissimmee. There are several boat ramps that are available around the lake, with the most popular being a six-lane ramp with a floating dock located at Lakeshore Blvd.
For serious bass anglers looking for the biggest fish, one of the most popular areas on the lake is at the mouth of Shingle Creek. Not only does this area hold a great number of bass, but many anglers report catching large fish that gather here to hunt the smaller baitfish that are attracted to the area as well.
To access Lake Toho, you can travel south on Main Street from the intersection of Highway 192 and Highway 441. Take a left on Monument Avenue and follow to Lakeshore Blvd. There are plenty of good access points and pier and shoreline fishing is also allowed.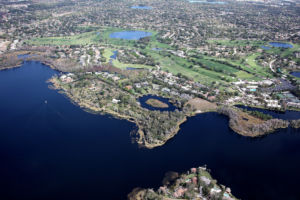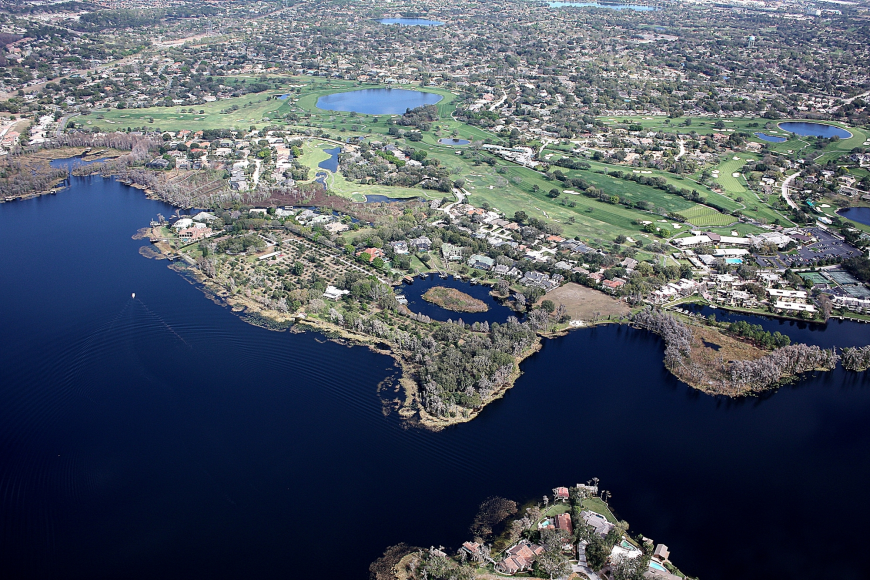 While not necessarily a single lake, the Butler Chain of Lakes actually consists of 11 interconnected lakes. All of these lakes are relatively small, but extremely deep (anywhere from 20-40 feet). They cover roughly 5,000 acres and offer some crystal clear water to hunt for big bass in.
While these lakes are great for big fish, access can be a little tricky. The only public boat access found on the chain of lakes is on Lake Isleworth. Public bank access is almost non-existent
Even spending a single day on these lakes is worth the effort. Many celebrities also call this area home, although the real stars of this area are the great numbers of fish and the giant bass that these waters produce!
Another chain of lakes, Harris Chain of Lakes consists of nine different lakes and cover around 76,000 acres. That is plenty of room to find some big fish! Many bass fishing tournaments are hosted every year on these lakes because of the healthy populations of fish and the average weight of the fish that are caught.
There are plenty of public access ramps all around these lakes, with Lake Harris having three itself. You can find these ramps off of Highway 27 in the west, Venetian Gardens in Leesburg, and Hickory Point near Howey Bridge near State Road 19. Once you do manage to find a good access point, you can expect some great fishing to be had and plenty of area to explore.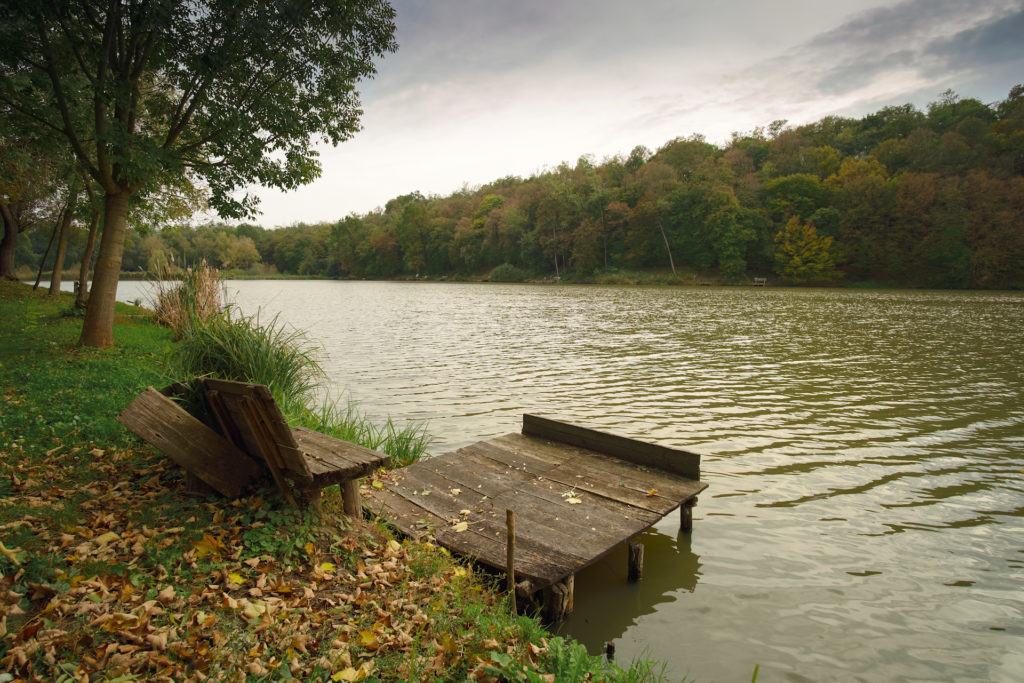 Lake Istokpoga is found in Highlands County near the city of Lake Placid. It is consistently one of the big bass producing lakes in all of Florida and throughout the entire United States. It is a beautiful area and designated as a Fish Management Area, creating even more big bass to catch.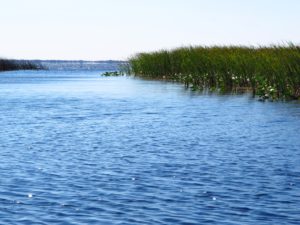 Sitting at around 27,000 acres, this lake is the fifth largest lake in the state of Florida. Overall it is very shallow, with averages around only 8 feet. It is found around five miles northeast of Lake Placid, and has boat ramps found on the north, northeast, and southwest shorelines. These can be found at U.S. route 98, Lake Boulevard, and Highland Lake Drive, respectively.
Offering a wide range of vegetation and fish habitat, Johns Lake is found about 6 miles east of Clermont Florida, and about a mile and a half west of the Florida Turnpike. This is also where the two lane boat ramp for the lake is found. The entire lake is made up of two main bodies of water, Black Lake on the east and Clear Lake on the West.
There are plenty of species of fish to catch here, but big largemouth bass are obviously the favorite. Bass weighing up to 13 pounds and over are not uncommon here, and there is plenty of access for public use. With little to no pressure during weekdays, it is the perfect lake for the angler who prefers to avoid the crowds!
Last but not least on our list, is Lake Rosalie. This lake is found in Lake Wales Florida and connected to Lake Kissimmee through a canal system. While it only sits at 4,500 acres, it is widely considered to be a hidden bass gem among the locals to the area!
There is very limited development around this lake, which means fewer docks and lower fishing pressure. This is also another great option for people who like to fish by themselves and not share the water with large crowds of others. You can launch boats at the canal, and will not have to worry about the usual jet skis or water ski boats here like you would at other lakes.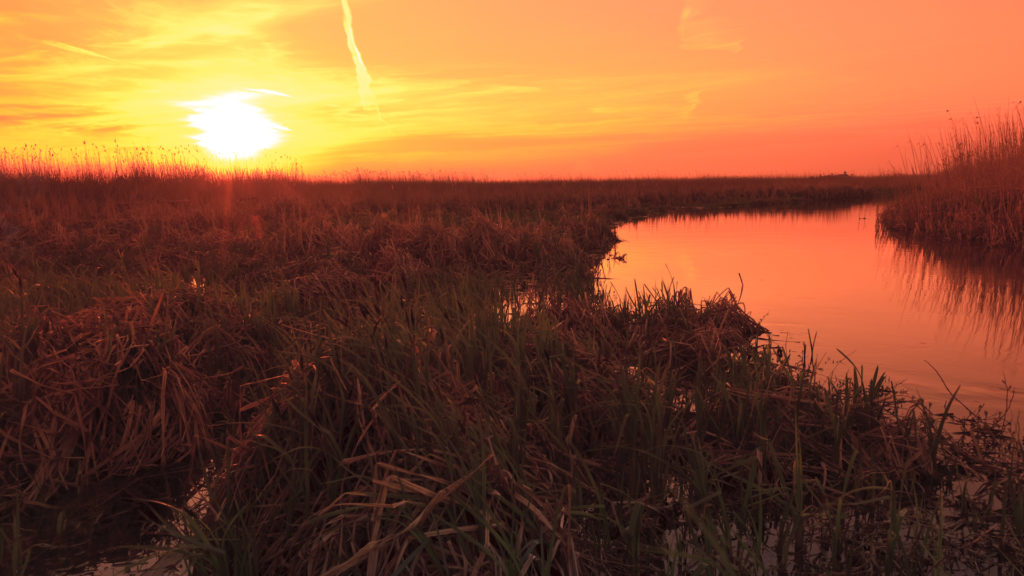 And there you have it! The top 6 best central Florida Lakes to find trophy bass. Have you ever fished one of these lakes? 
If you haven't, you owe it to yourself to make the trip and see what a truly amazing place central Florida is when it comes to some giant sized largemouth bass. Who knows? You may even catch your next giant bass as well!